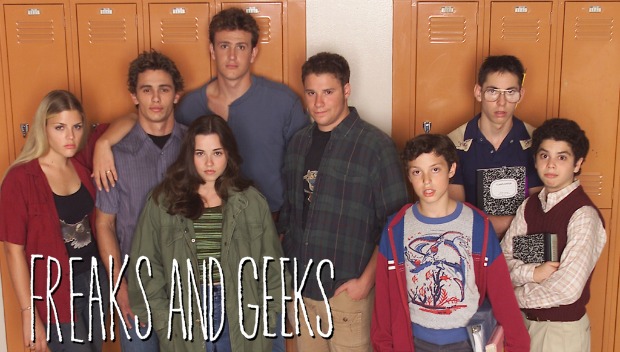 A television show about two unique groups of teenagers dealing with life in high school during the 80's.
Freaks and Geeks makes the difference right from the opening credits (Bad Reputation by Joan Jett sets the tone) and the first scene of the pilot. Here, we're not talking about high school's romance and drama, but we're talking about the others, those who are rejected because they are different (and the casting is really great !).
Freaks & Geeks managed to be both very rooted in the 80's (especially with the look of the characters and the soundtrack that includes The Who, Grateful Dead etc) and universal. It never falls into clichés, the teens reflect on themselves, they have their teen crisis but never in excess.
F & G is realistic, right, bittersweet, funny, touching and deep.
At the beginning, the characters are fairly annoying but they soon become more and more endearing. Freaks and Geeks is surely one of the best series on youth. I only have one regret: one season is really too short !!!
FREAKS AND GEEKS, 1999
(You can see Shia Laboeuf, Rashida Jones, Lizzy Caplan, Ben Stiller, Jason Schwartzman in several episodes)